PRO Business Photos is specialized in offering comprehensive photography solutions to companies in the Greater Montreal Area.
Established in 2012 after being among first to be certified by Google to provide Street View virtual tours inside businesses.
Repeatedly rewarded by Google for best performers and always appreciated by our clients for our professional work, full digital support based on more than 15 years of experience in marketing and nothing but outstanding customer service.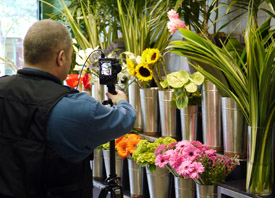 360º Panoramic Photography

Photo Editing & Enhancement

Conventional Marketing & Advertising

Outstanding Customer Service
.. and what they had to say
Le résultat est magnifique.
WOW J'adore!! Merci beaucoup. Un travail formidable pour le centre MULTISPORTS. Nous avons bien aimé notre expérience et surtout la qualité du travail et du professionnalisme. Je vous le recommande pour votre entreprise.
Merci pour l'excellent service et les très belles photos! 🙂
J'ai beaucoup apprécié votre courtoisie.
 La visite virtuelle a suscité de beaux commentaires sur notre page Facebook. Merci pour votre professionnalisme, l'expérience a été très agréable!
Ont est très contant des résultats et de la qualité des images …. Un must pour toute les cies …
Thank you for the nice work!
Merci beaucoup ! Notre visite virtuelle est super !! 5 étoiles ! 
Fantastique et excellent travail de professionnel. très agréable de travailler avec vous! Je suis très satisfait du résultat. Merci !
You did an amazing job and it was a real pleasure working with you. We are extremely excited to have a Google virtual tour! Our sincere thanks.
Great job guys!!! Thank you so much for the exceptional service and for the quality of virtual tour! I highly recommend working with your company!!
Merci beaucoup pour ce formidable outil que vous avez mis à notre disposition! Beau travail!
WOW ! Service rapide et courtois. La prise de vue est excellente et le résultat est plus que satisfaisant. Très beau travail. À recommander absolument. Merci
Merci beaucoup pour le travail professionnel et rapide!! Notre visite virtuelle est parfaite et nous sommes plus que satisfaits du résultat! Nous vous recommanderons sans hésiter, merci!
Merci beaucoup à l'équipe de Photos d'Entreprises PRO pour avoir réaliser avec professionalisme la visite virtuelle de Restaurant Le Fin Palais. Un autre excellent outils pour améliorer notre visibilité.
This experience has been fabulous for us. The service has been absolutely professional and helpful. We are extremely pleased with this venue
Merci beaucoup pour l'excellent travail! Très professionnel! Nous recommandons vos services à tout le monde!
It was a pleasure working with you guys on this project. We are very pleased with the way all of our tours turned out. Would recommend to a friend!
Merci pour cette belle job !!!